The openSIS Community Edition is totally FREE and Open Source. To download the latest release of openSIS Community Edition, visit this link: http://www.opensis.com/download/

You will be presented with a simple registration form. Please fill in the form with all the information required to proceed towards downloading.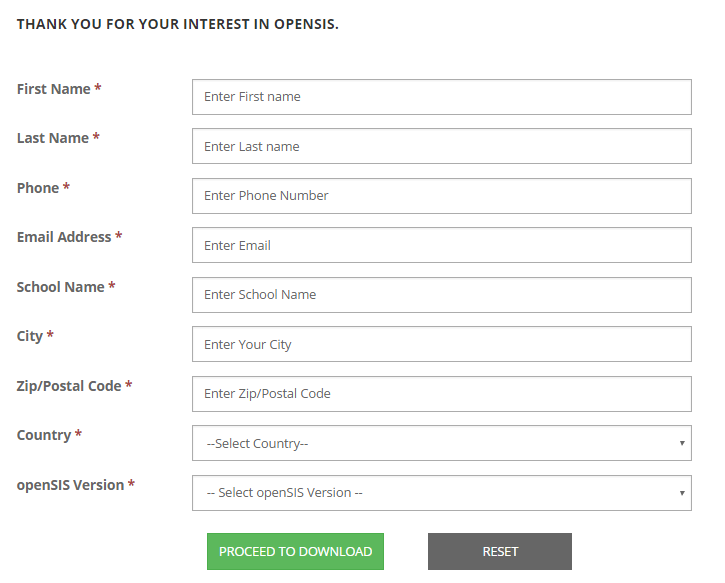 After clicking on Proceed to Download button, you will be redirected to the Download page. You can choose to download English version or the Multilingual version of openSIS by clicking on the icons as marked in the screenshot below.