Marking Period is the time division of the entire school year. For setting up the marking period go to School Setup >> Marking periods.
To begin, Full Year is already created with a Start & End date which had been entered while installing the school for the first time. Now the full year needs to be divided into semesters & quarters as per school requirements. To create a marking period of a semester/quarter, click on the (+) and fill out the Title, Short Name, Marking Period Begins & End date and Grade Posting Begins & end date for that marking period. Grade posting begins & end date indicates the span of time in which users can input final grades.
There are three check boxes – Graded, Comments and Exam
Graded: By checking a marking period 'Graded', grading option is allowed and you can enter final grades for the courses which run for that marking period.
Comments: By checking the 'Comments' box, teachers and administrators are allowed to enter Comments while giving final grades.
Exam: Exam option should be checked when you want to take a physical exam at the end of a marking period. Checking the Exam box will allow the teachers and administrators to enter grades manually for this exam.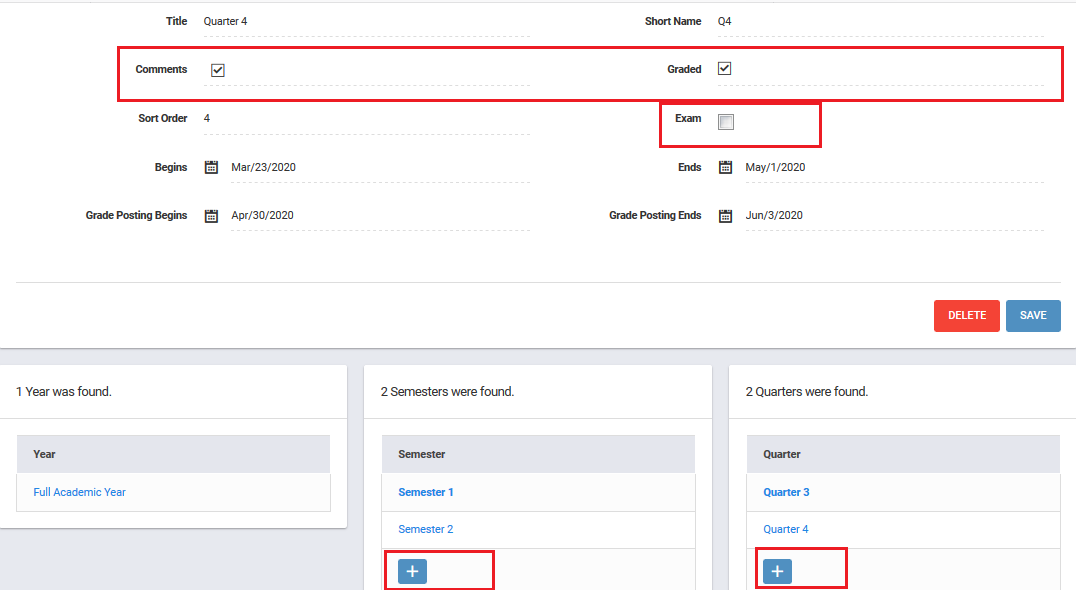 Watch openSIS tutorial videos in our official YouTube channel