To generate an Honor Roll report, firstly you need to set up the Honor Roll with proper breakoffs. To create the Honor Roll, go to Grades >> Setup >> Honor Roll Setup. The breakoff should be always in scores not in GPA.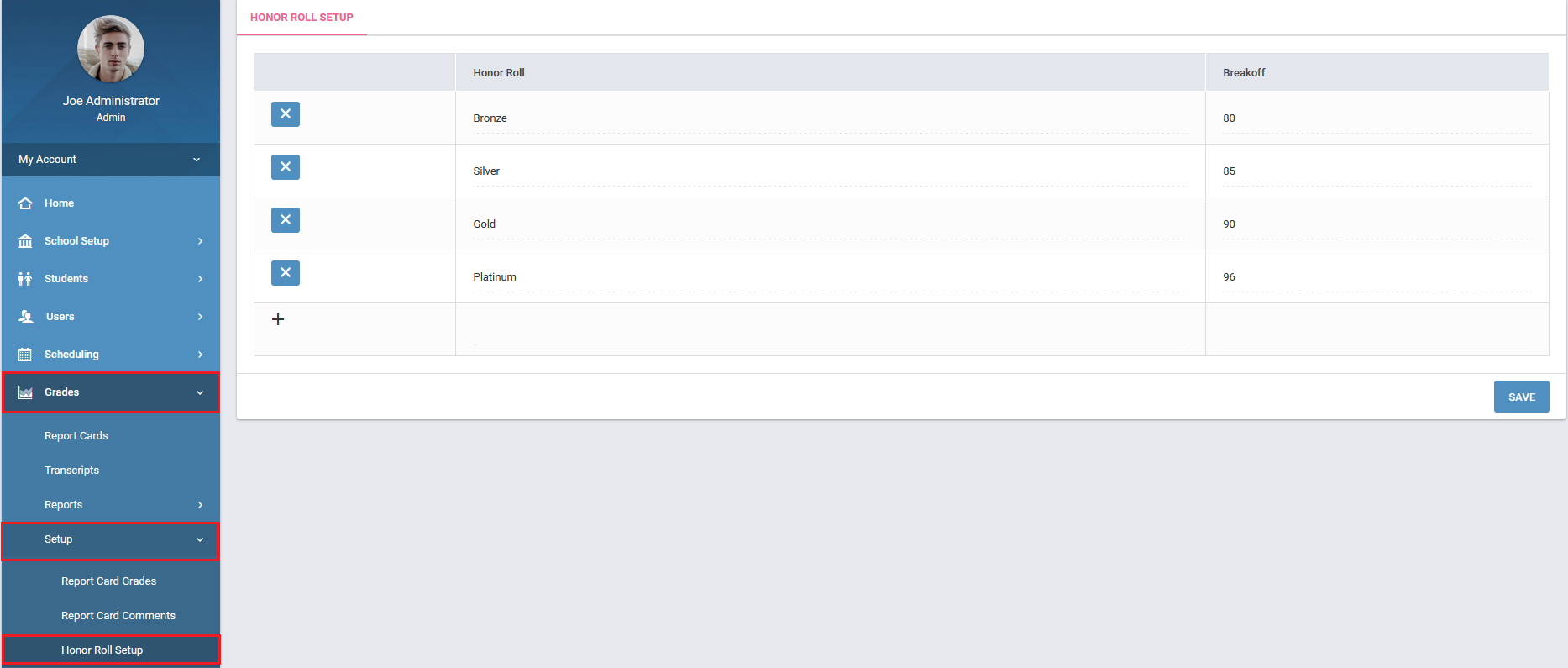 After setting the honor roll, you will need to check the "Affects Honor Roll" box for the course periods that you want to use for calculation of Honor Roll.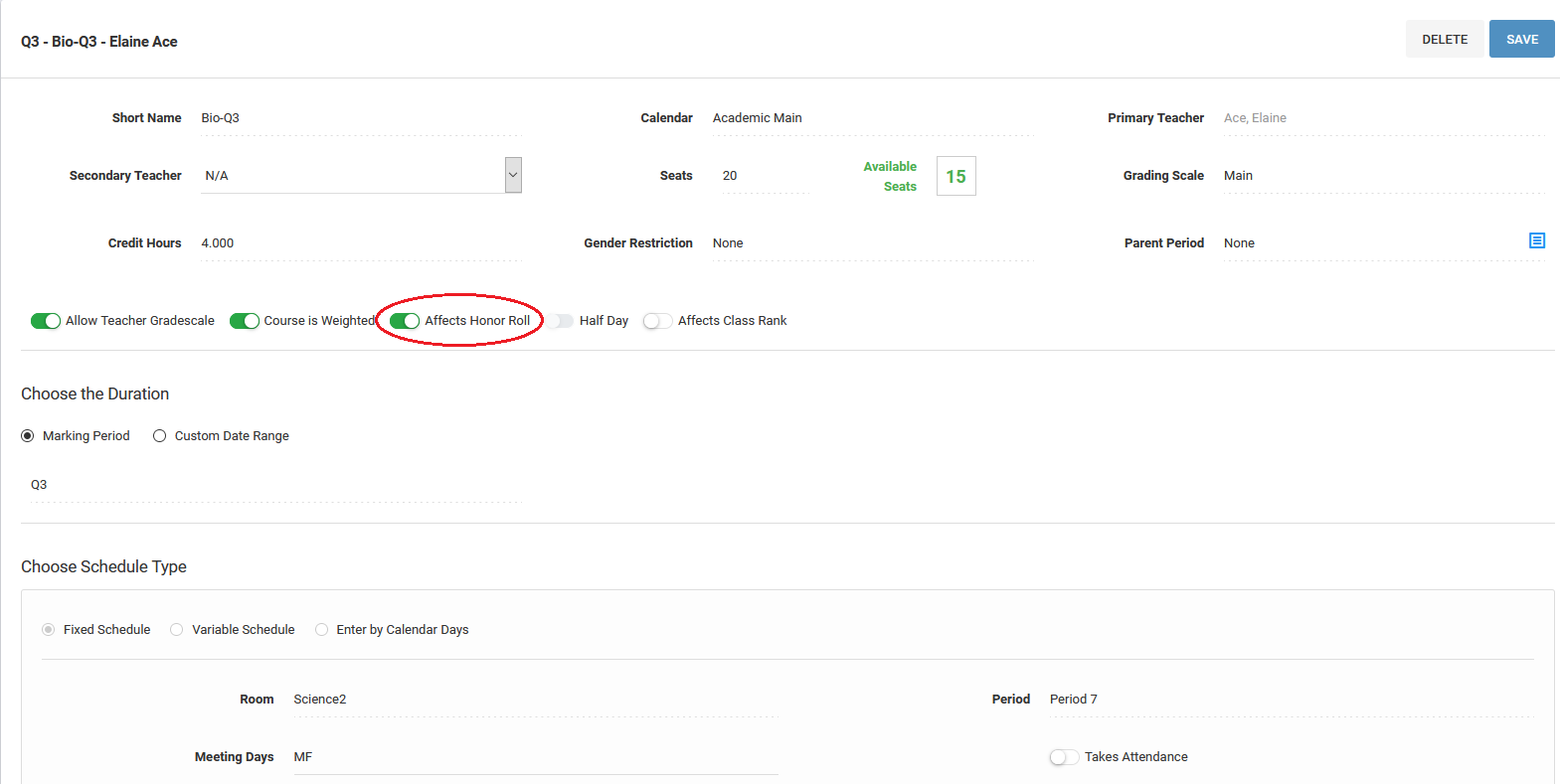 Now, the scores of the particular course period would affect the Honor Roll.

You can generate Honor Roll or Course wise Honor Roll report. To generate the Honor Roll report go to Grades >> Reports >> Honor Roll. Now select the students who all are eligible of getting an honor roll certificate according to the honor roll or course through the respective dropdowns marked in red.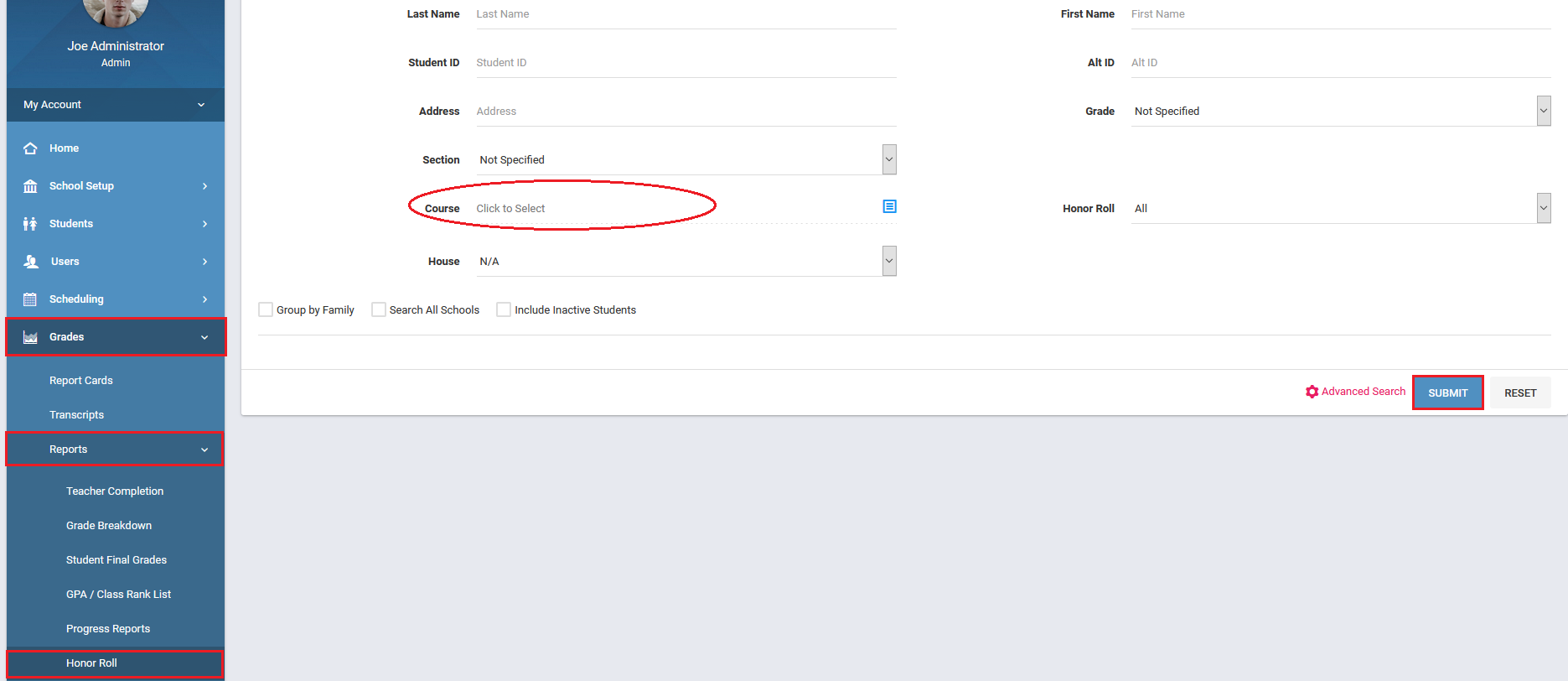 Now the eligible students will come up as per the search criteria. There are 2 different views for Honor Roll report - certificate & list view. Select the students you want to generate honor roll certificate for by checking the boxes beside their names and click on "Create Honor Roll for Selected Students".




A standard Honor Roll report will look as follows.

Certificate View :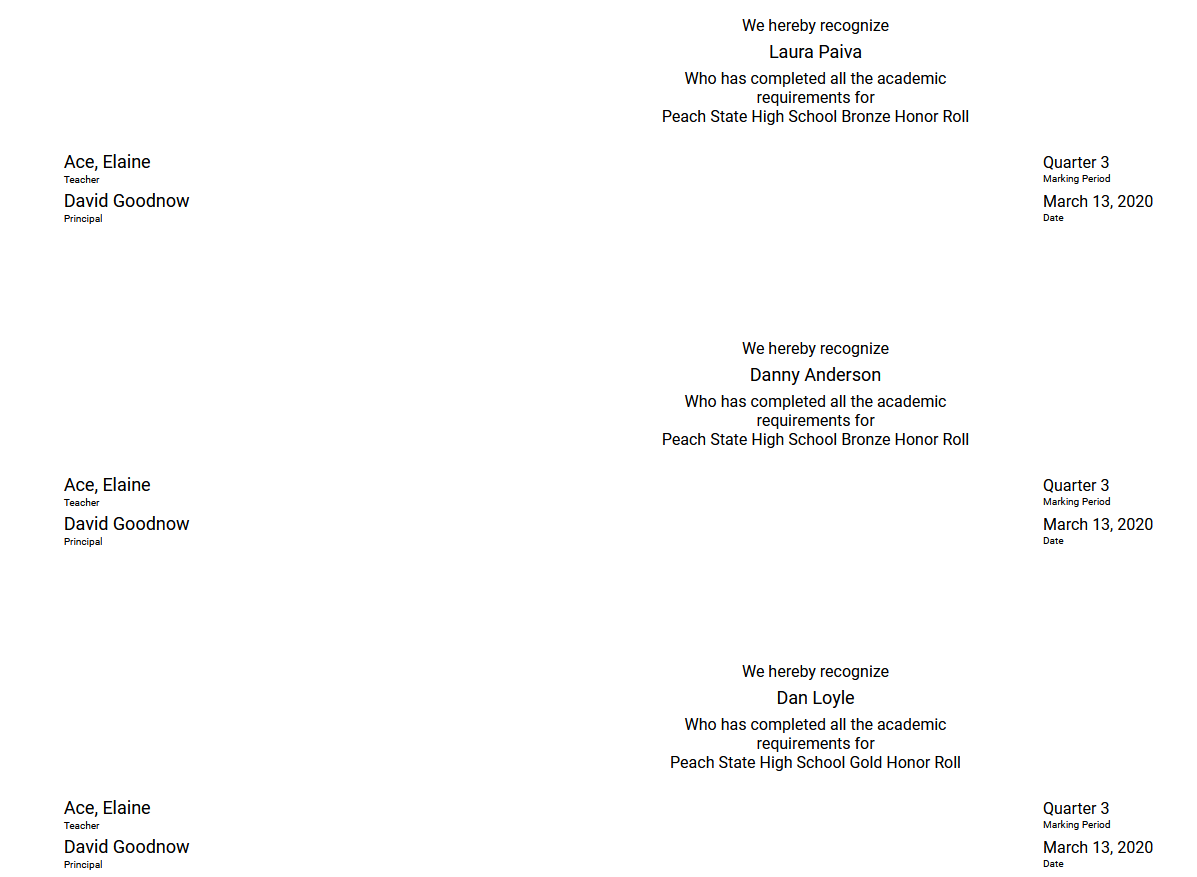 List View :