Teachers can create assignments in openSIS; Go to Grades >> Gradebook >> Assignments and click on the '+' sign to create the Assignment Type. Give the Title & Weight Percent if required and save it.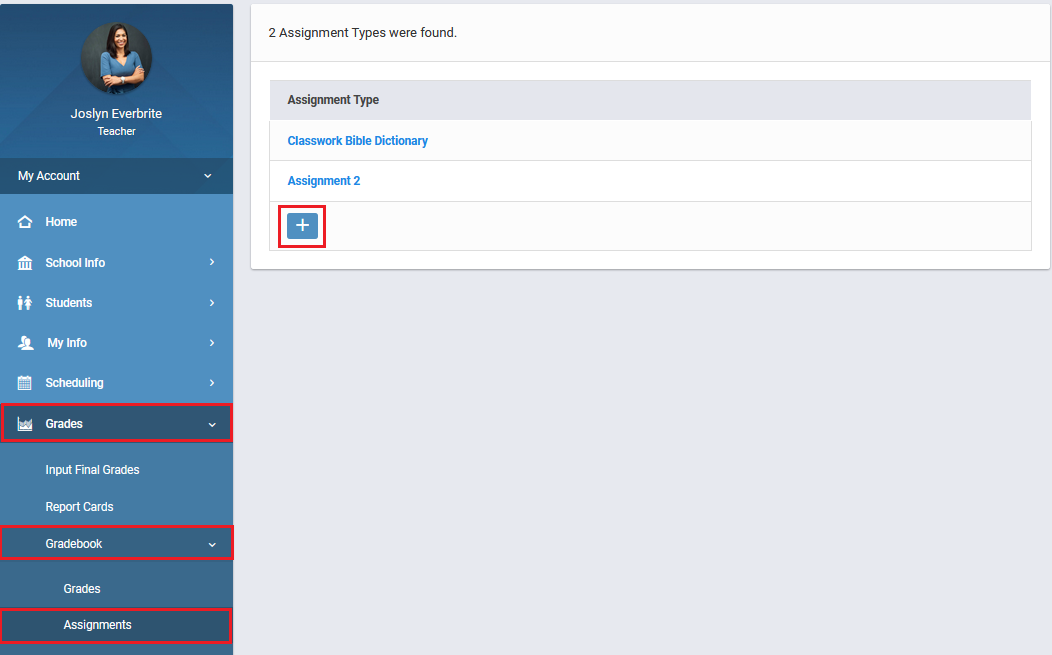 After creating assignment type, create assignments under the selected assignment type by again clicking on the + sign marked in red. Give the title, assigned date, due date, points and description and save the details.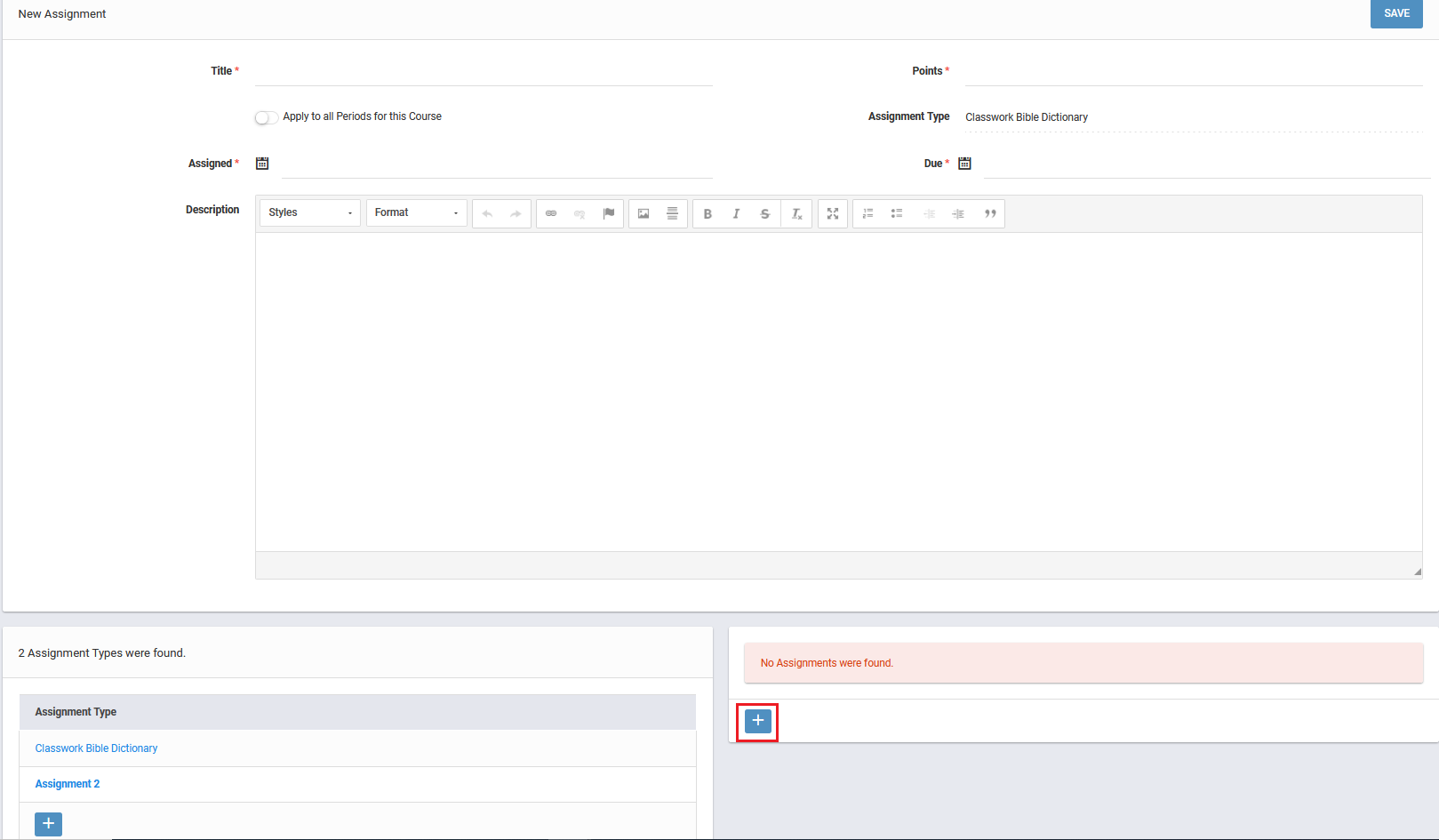 Teachers have to create assignments for every quarter for the course periods by changing the marking period drop-down from the top right. Example, for a full year course period assignments should be created for all 4 quarters. The assignment type gets copied in all the quarters for a FY or Semester course periods.