With this option, you may add selected/multiple students into specific activities without any elongated method of visiting individual students profile.
To add activity go to Extracurricular >> Add Activity >> Search the student with proper criteria and Submit.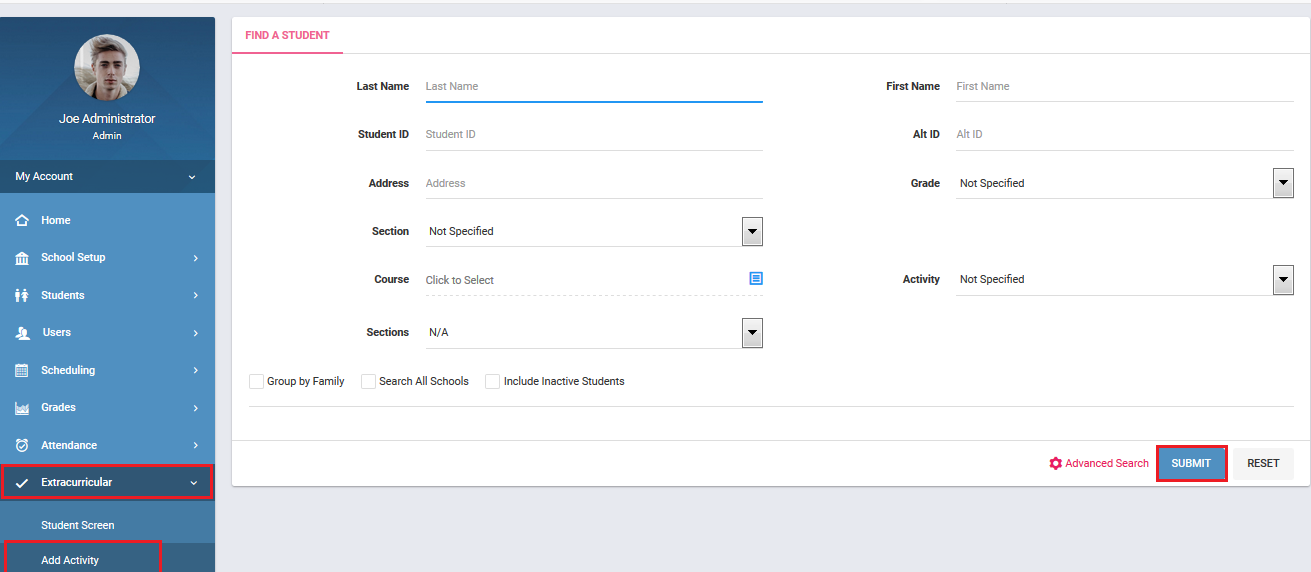 The student list will show up. Check the boxes beside the student names, select the Activity from the dropdown menu and click on 'Add Activity to selected Students'.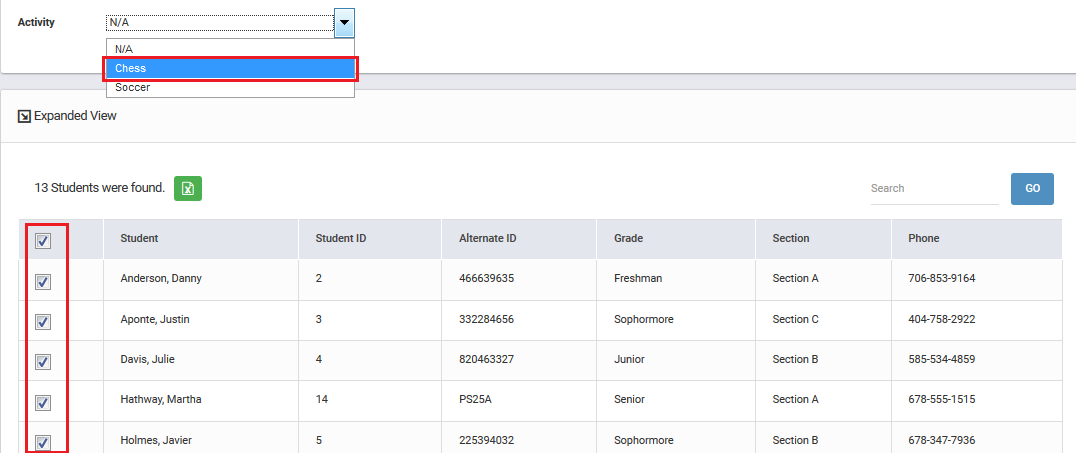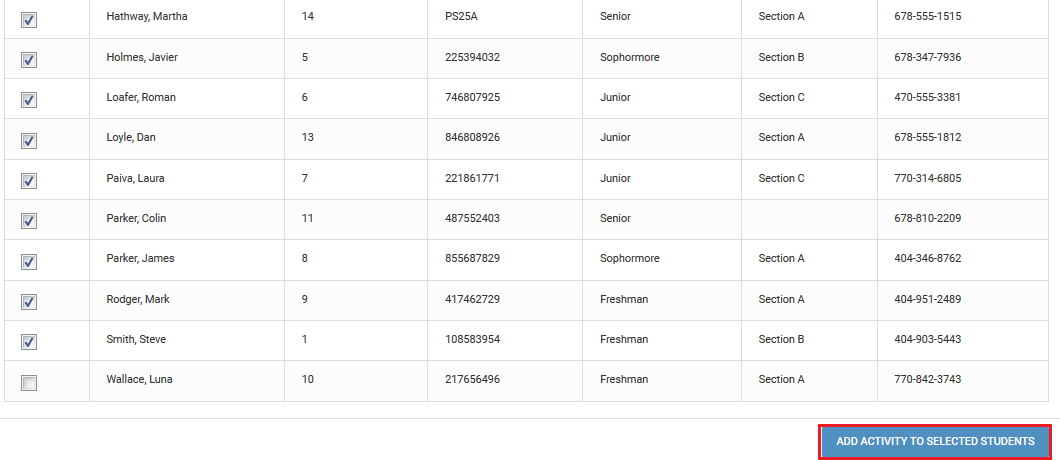 Once the activity is added to the selected students, you will be notified by a confirmation text on screen.