OpenSIS enables the user to enter grades more than the assignment total points which gets stored under the Anomalous Grades feature.
When a teacher grades a student with additive points for being exceptionally well-performing in the class, opensis notes such grades and highlights it in red. When the grades appear in red, it helps teacher to verify whether the grades have been entered erroneously and can make changes to the grades.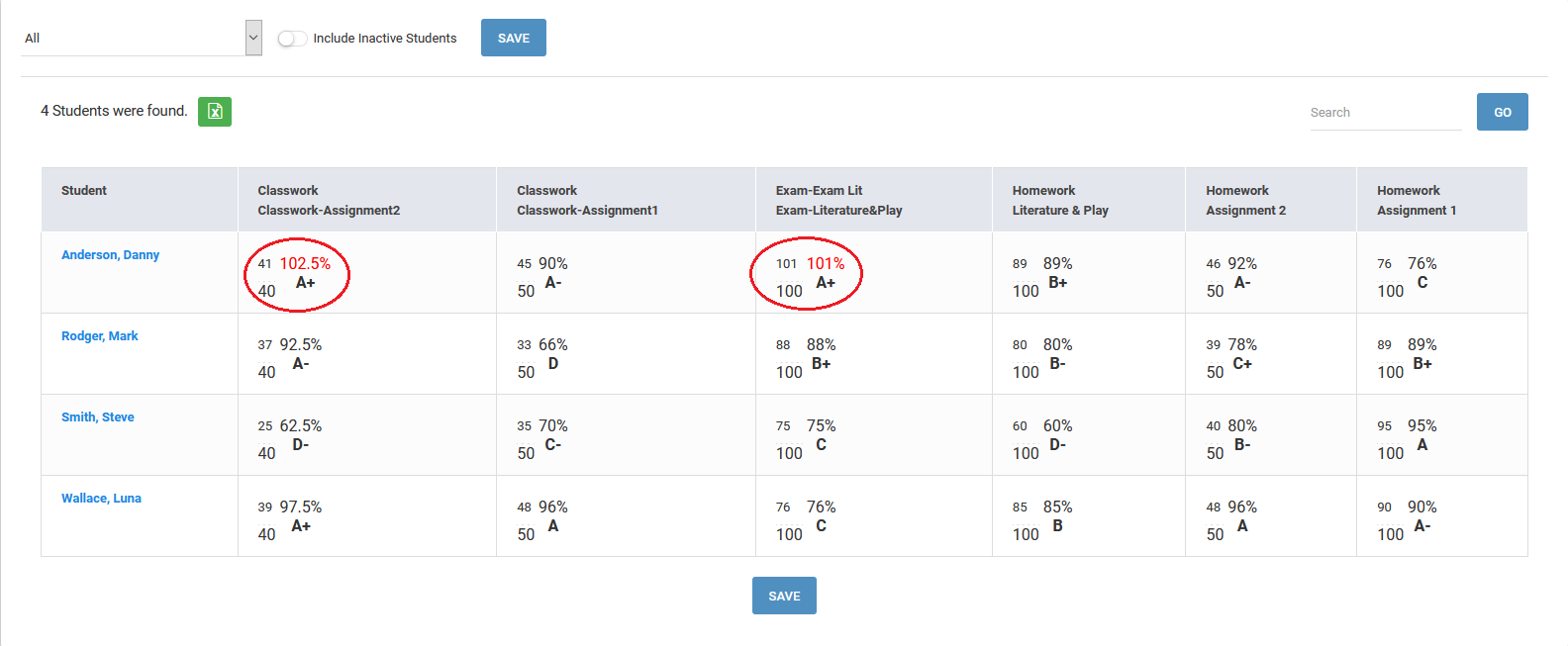 These grades are stored in Anomalous Grades list. This section list out the students who scored the anomalous grades implicating their outstanding performance. To check the Anomalous Grades go to Grades >> Gradebook >> Anomalous Grades.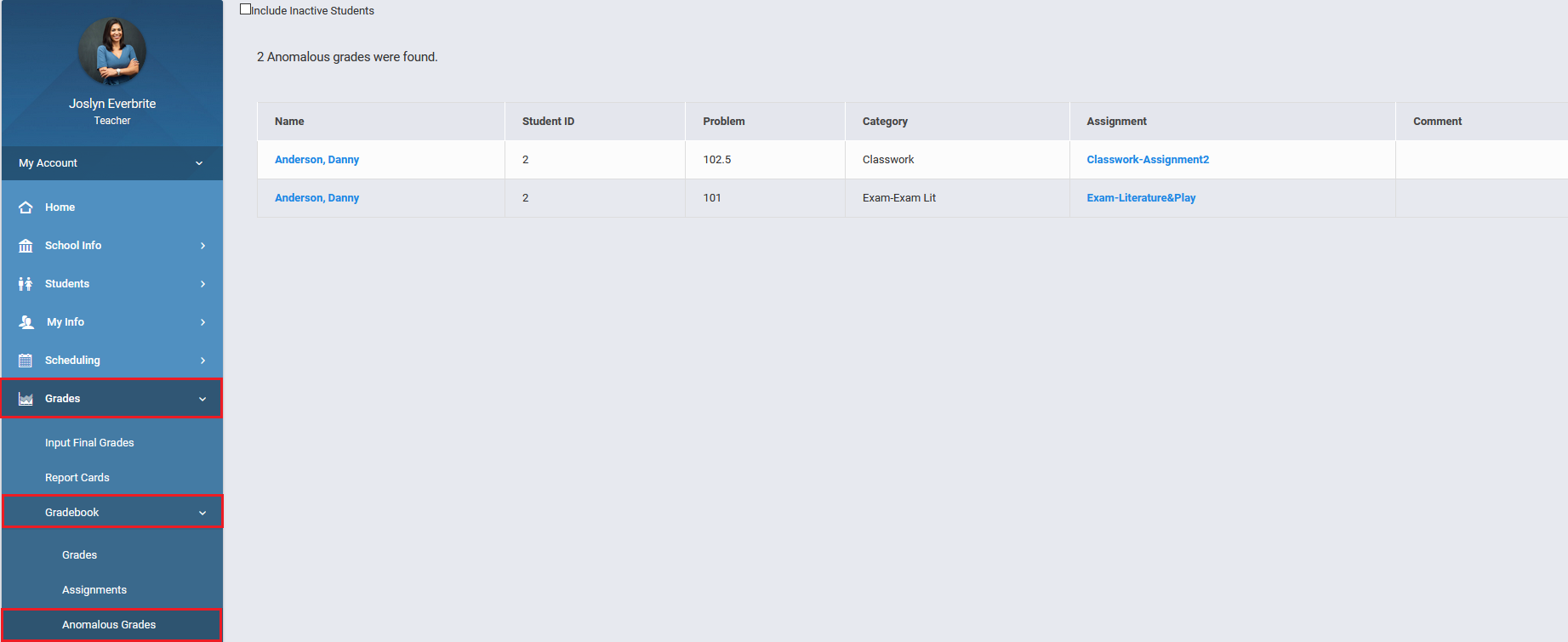 Watch openSIS tutorial videos in our official YouTube channel