The internal messaging feature allows students, teachers, parents as well as the administrators to communicate within the openSIS system.
You can create numerous groups of selected users like students, teachers or parents to maintain easy communication with a group of users at the same time.
Go to Messaging >> Groups and click on (+) Add Group to continue.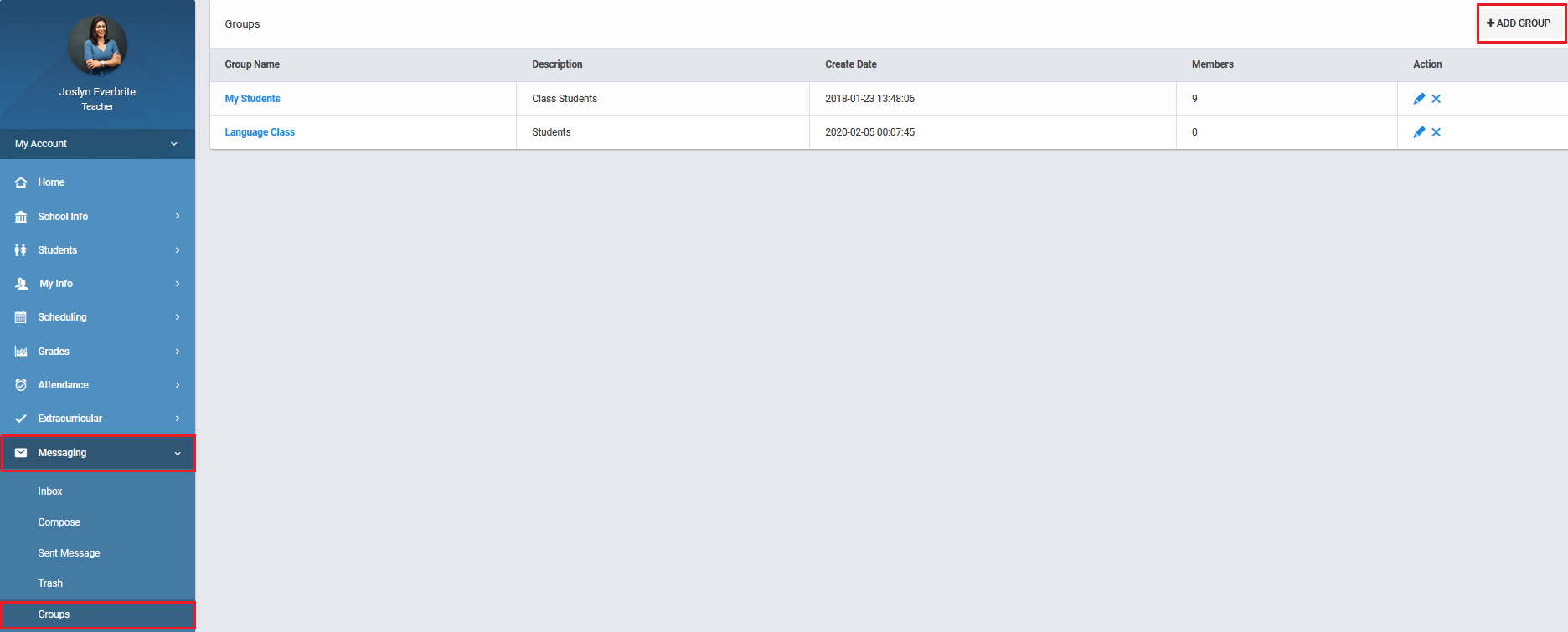 Fill in the group name with its generic description in the space provided and click on Add Group.

The group has been created but no user is added to the group. Before adding any user, make sure the users have their individual access (Log in username and password for their portal access) to the system created by the administrator.
Now, click on the group name.

Then, click on (+) Add Member.

Now, select the profile category and click on Submit.

Then, a list of students will appear and you can select them and click on Add members for the selected students to get added to the group.

The selected students are added and it reflects in the group.