Add Comments
A teacher can add comments for any associated student in openSIS and these comments can be seen by all the users who are associated with the student including student's parents. To add comments, from the menu panel in the teacher portal select Students >> Student Info. A student search screen opens up. Fill in the required search criteria or click on Submit with blank criteria.

A list of associated students appears. Select the student from the list.

Student's Information page opens up with General Info tab in front. Select the Comments tab in the page and fill out a comment with a date and save it.

The comment added by the teacher will be saved and all the associated users will be able to view this comment in Student Info section.
Set Goals
Teachers can set Goals and show detailed progress information for a student through this option. You may define progress reports at regular interval and record the improvements of the student for it may be used to take it to the parent-teacher meeting for meaningful conversations. To create a new goal, select the Goals tab from the student information page. Fill in the details for the goal and save it.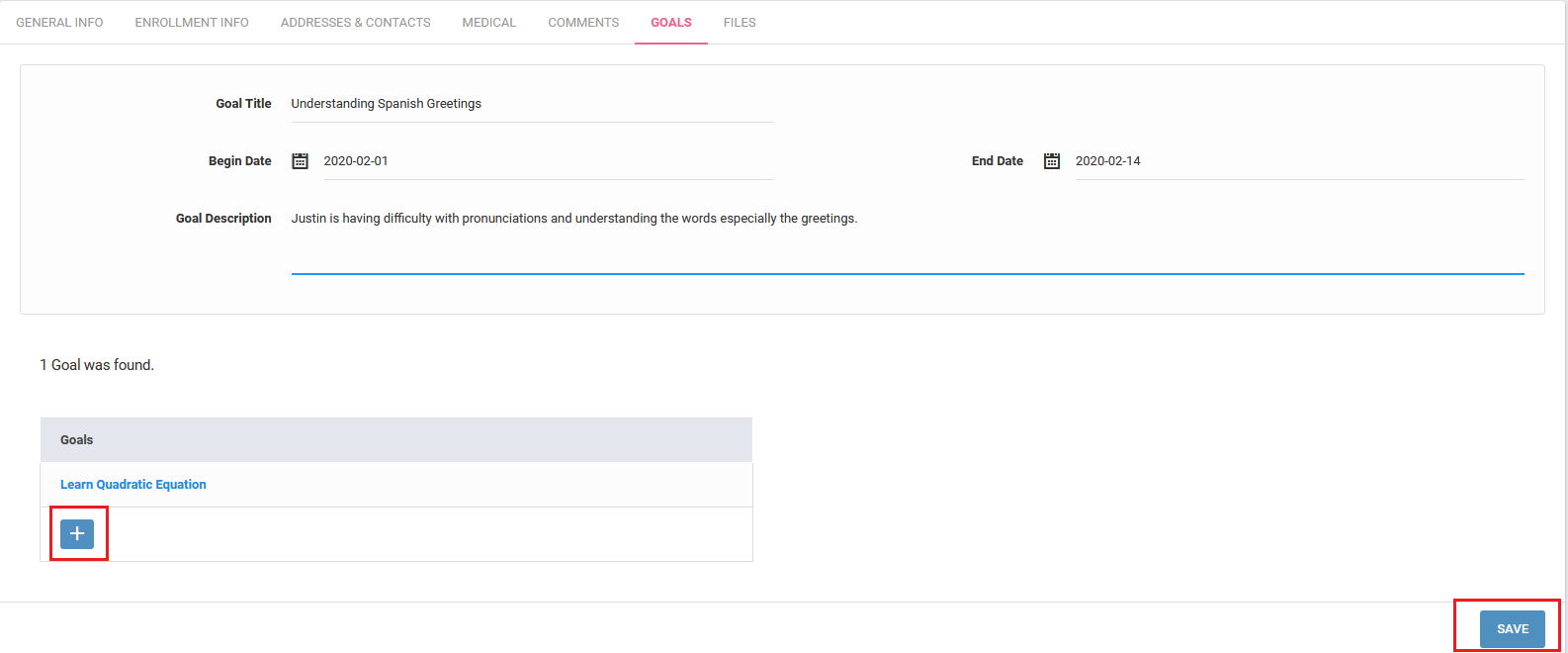 The goal is now saved and you can add progress records against the set goal by clicking on the '+' sign under the progresses column.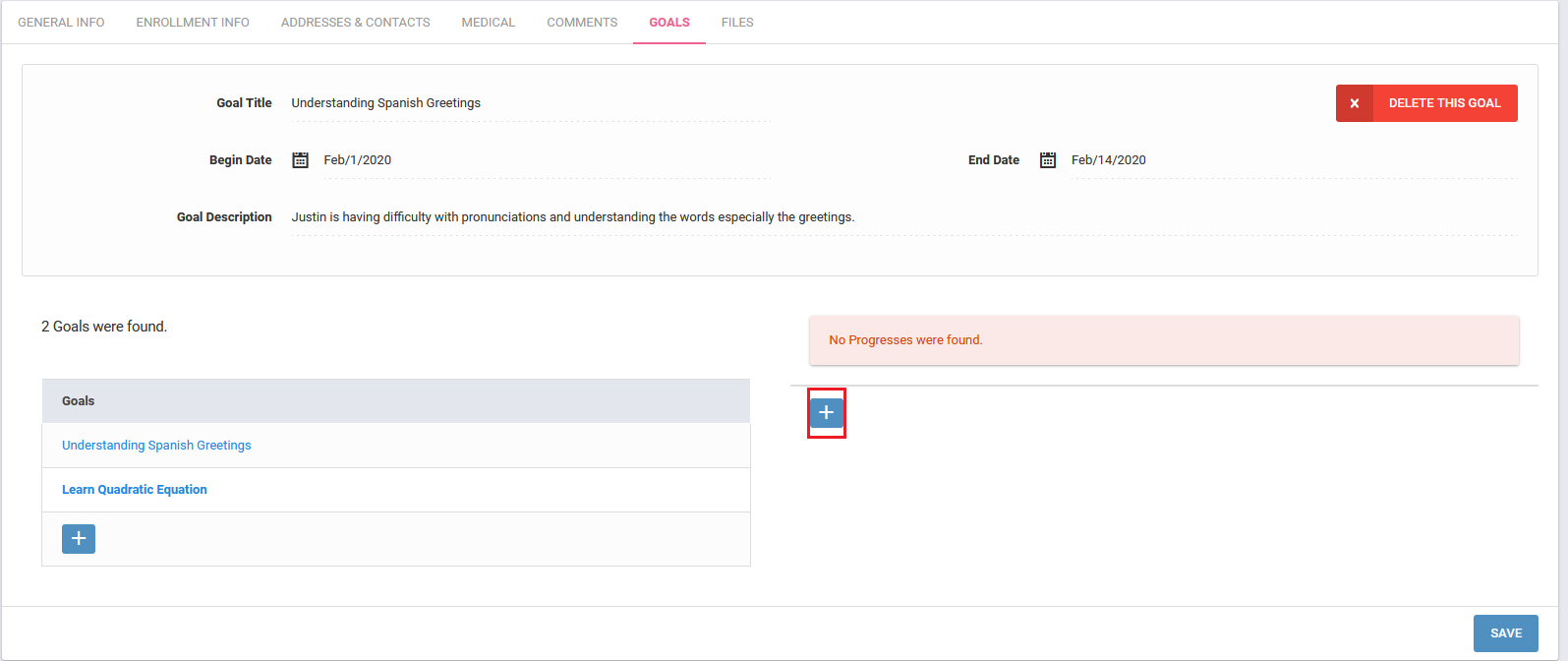 Progress sheet appears. Fill out with the progress details and save it. This helps in tracking the student's progress internally.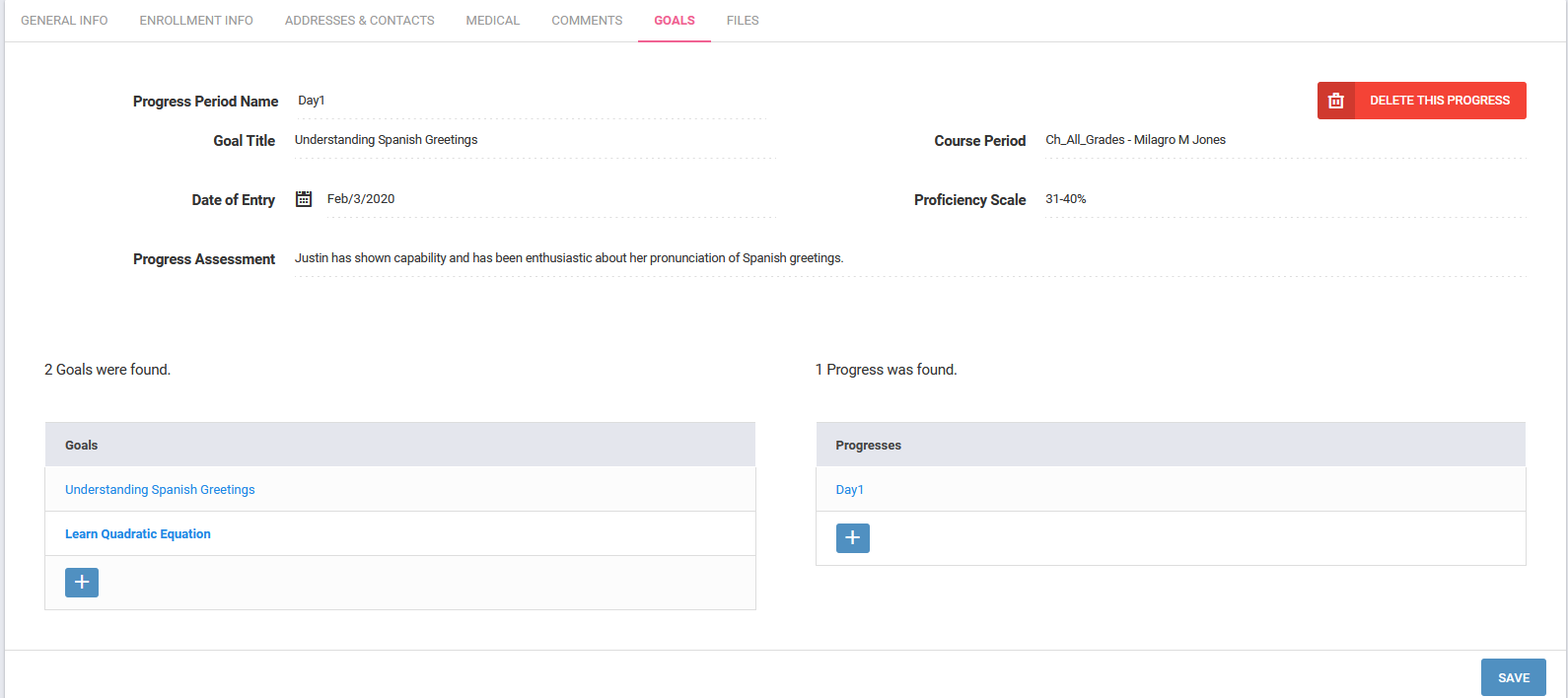 Thus, a goal can be set for students along with the progress records and each student associated user will be able to view the goal information.
Upload Files
Teachers can upload numerous files documented in various formats such as .doc, .txt, .ppt, .xls, .pdf, .jpg, .png, etc. for the student records. To upload any file, select the Files tab from the Student Information page and click on Choose File button here to select any file from your system.

After saving the selection, the files will appear in a list.