openSIS allows users to create custom fields to capture all the school information. Apart from the default system fields, users can add and customize the fields at their will. The fields can be styled in many ways like a Text, Dropdown, Date, Multiple selections, etc.
To create a custom field, go to School Setup >> School >> School Custom Fields. Then click on the (+) sign marked in red in the screenshot.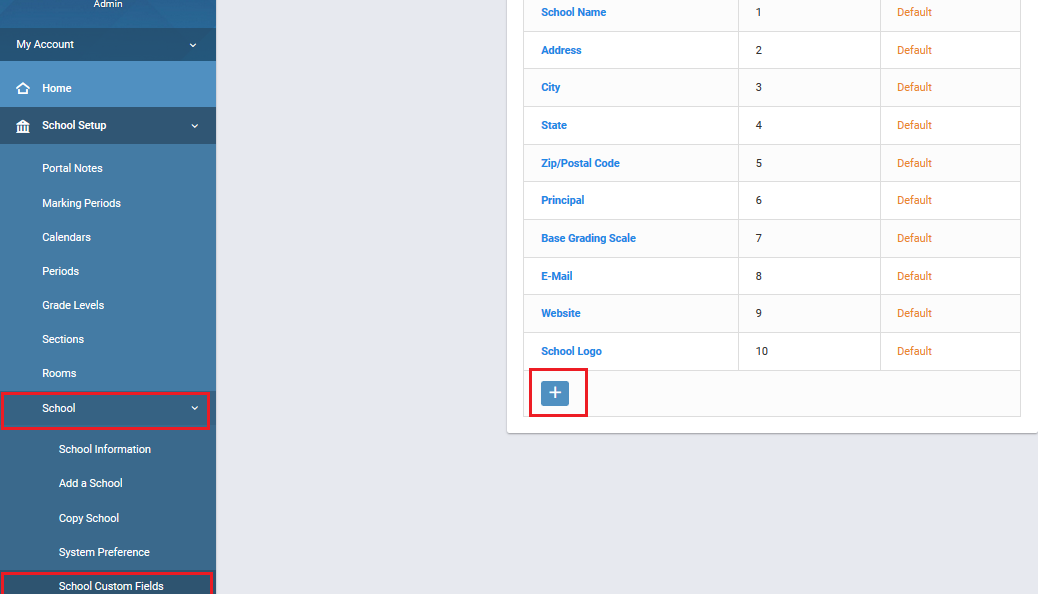 A field form appears. Give the field name; select the Type of the field from the dropdown menu marked with an arrow in the screenshot. If the "Required" box is checked the field will become a mandatory one. After giving all the required details save the changes.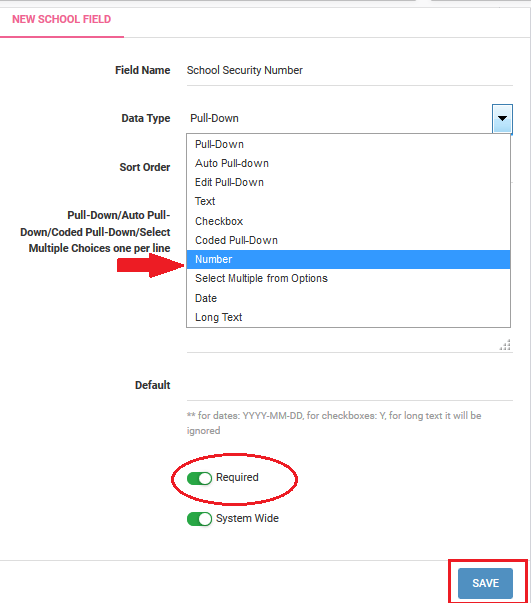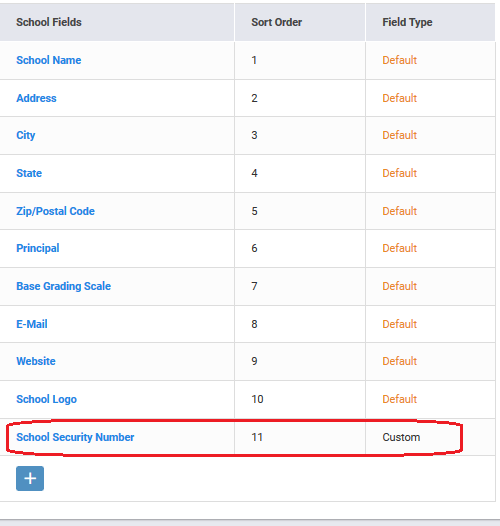 The custom field is saved and also appears in the fields list.
Now, you can see the Custom Field is added in openSIS easily from the front end, without any coding help. See how it looks in the School Information section.