This feature helps in deleting any duplicate attendance from the system if created due to system malfunctioning reasons. To delete such attendance records, from the menu panel select Attendance >> Utilities >> Delete Duplicate Attendance. A student search screen opens up. Fill in the required search criteria or click on Submit with blank criteria.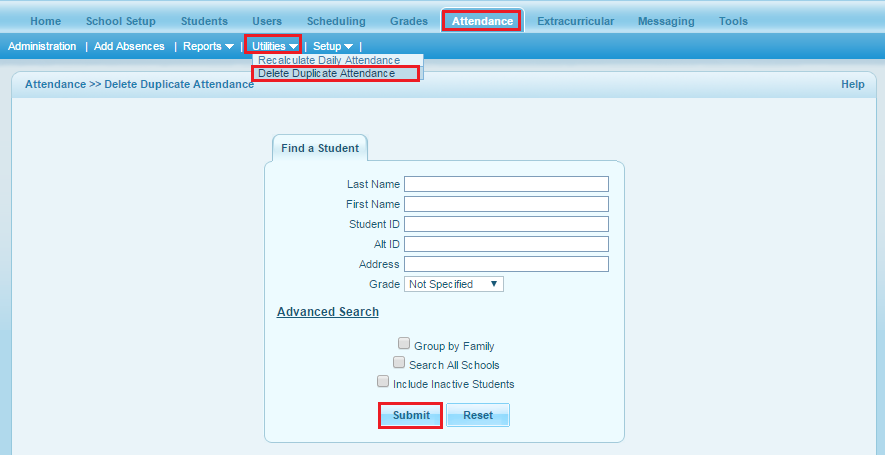 A list of duplicate entries appears. Select the entries and click on Delete.

A confirmation box appears and click on OK.

The duplicate attendance record is deleted from the system.